Orlando's
#1 Residential Metal Roofing Contractors
One of the best things you need to have to ensure that your property is safe and secure is by guaranteeing that your roofing system is of high quality. While there are many different kinds and types of roofing systems available, there's nothing better and a lot more useful than Metal Roofing.
Residential Metal Roofing has been a hit ever since it was introduced to the market. Several people – particularly homeowners – tried it out, and they fell in love with it indefinitely. It's better than your traditional asphalt shingles and clay tiles, and it's a lot thinner and easier to work with than your concrete roofing systems.
The Best Residential Metal Roofing Contractor in Orlando, Florida
---
If you're slowly leaning towards taking the Metal Roofing option, there's no better company or contractor to trust but us here at Metro Metal Roofing Company of Orlando. We have provided the utmost care and exceptional quality assistance to all our clients in both the commercial and the residential markets.
When you choose us to assist you, it is only a matter of time until we give and provide you the quality of Metal Roofing that you've been looking for. Whatever the roofing system you need for your residential property, we're just a call or an email away!
Do We Service Your Area?
It's not uncommon for Metal Roofing Contractors to just have a specific area that they service. This is for them to be able to control the influx and the input of people and clients who would want to get their system. But, with us here at Metro Metal Roofing Company of Orlando, you don't need to ask us whether or not we service your area – because chances are, we do! Across the whole city of Orlando, you can bank and count on us and our team of Metal Roofing Experts and Contractors.
Never have we turned down any of the requests or the concerns of our clients, regardless of the complexity, the type of Metal Roofing System, as well as the timeline of when the project needs to be completed. Whether you're in St. Cloud, Winter Park – or far out to Oviedo, Metro Metal Roofing Company of Orlando can and will be of assistance.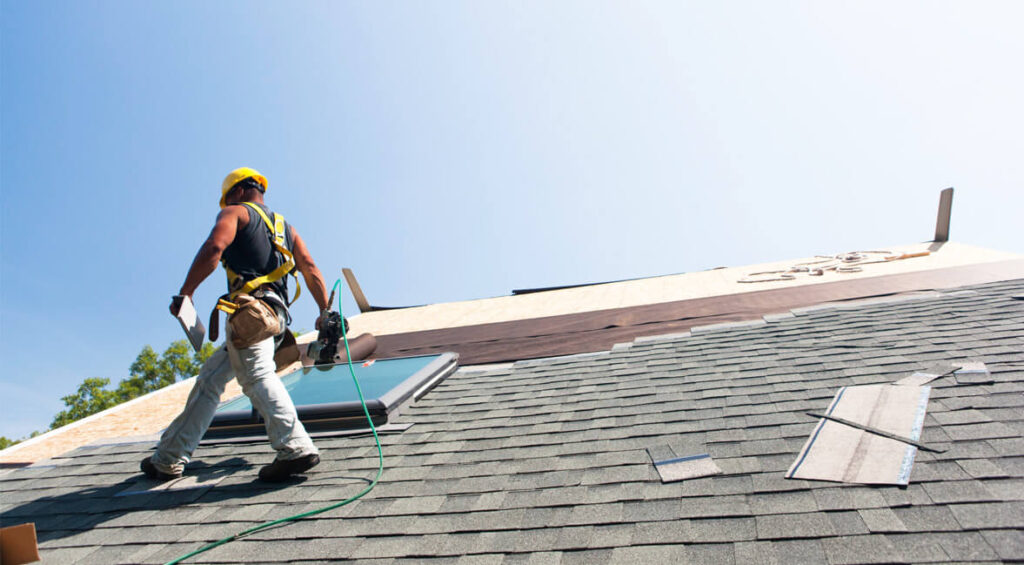 Protect Your Home
---
Never settle for less when it comes to your home; it, in fact, is a representation or a reflection of who you are as a person. Make sure that it's protected and is kept in the safest and the most secure ways possible, starting at the quality and the strength of your roof.
In case you're out of options and you're not sure what else you can do to improve or develop its properties, work with us here at Metro Metal Roofing Company of Orlando. We treat our clients' properties like ours, allowing us to be better in servicing and in managing its improvement when it comes to durability and protection.
Benefits That Metal Roofing Systems Can Give You
---
Residential Metal Roofing can help you free yourself from the constant worry and stress of a weak and brittle roof. Why? – Because Metal Roofing Systems are known to be the strongest and yet most durable roofs available. Installing them can help you with a lot of things, some of which include:
It can last for up to 50+ years even with little-to-no maintenance!
No need to replace it frequently
You can save up utility/electricity costs because metal bounces heat back off to the air
Your homes will stay cooler and fresher
Many different options for colors
And so on
These aren't the only advantages and benefits you can get with Metal Roofing. There are, as a matter of fact, a lot more. That'll depend on what your goals and your objectives are, as well as the type of roofing system that you have and you want.
All Types of Residential Properties
---
Whether you have a bungalow, a ranch, an apartment complex, a mansion, or any other property that you purchased to serve a residential purpose, you can absolutely bank and count on us here at Metro Metal Roofing Company of Orlando. The knowledge and the wide range of skills we have in providing services to a bunch of Residential properties allowed us to become the best and the most sought after Metal Roofing Contractor in the city of Orlando.
Why Choose Us?
---
There are a lot of different ways why you should choose us here at Metro Metal Roofing Company of Orlando for the Residential Metal Roofing Project you have. Apart from the overall skills and expertise that we have, we'll also be able to promise exceptional and exemplary quality customer experience to all our clientele.
Professionally bred and well-educated, all our Metal Roofers and Metal Roofing Specialists and Experts would be easy to work with. You'll never have a hard time working with us or any of our staff members, the same way our previous clients experienced.
Choose us because we can guarantee a safe, sound, and effective Residential Metal Roofing service wherever you may be in the city of Orlando. Contact us by sending us an email or by giving us a call and we will be with you after a few hours.
World-Class Quality Services With Metro Metal Roofing Company of Orlando
You won't ever be able to find a company or a contractor that provides the same level of services as we do here at Metro Metal Roofing Company of Orlando. Don't hesitate to contact us should you have any questions about the current roofing system you have for your property.
Experience the best and the most sought after Metal Roofing Solutions in the whole city of Orlando and pay the price that's just right for it!
Get a Free Quote!
If ever you're not sure about the price of the service you need, you can get a free quote or a free estimate from us! You can do so by visiting or by accessing our website!
Time to Replace Your Roof? We Can Help
---
Considering roofing replacement? When it comes to roofing projects, many homeowners rely on professionals to get the job done. At Metro Metal Roofing Company of Orlando, our specialists stick to all the industry standards when installing metal roofing on both residential and commercial properties. Therefore, you can be sure of getting a sturdy roof on top of your house. As a result, you can get the best services from our company in the following fields;
What Locations do we Serve?
---
Metro Metal Roofing Company of Orlando is a name you can trust and rely on. Our metal roofing services were limited in Orlando, FL when we started. But with time our company has expanded and is now serving over ten locations within Florida.
It shows how reliable we are. Here are some places within Florida, where you can access our world-class metal roofing services: –