Call Us For a FREE
QUOTE & FAST Roof Inspection Today!
If you're a homeowner and you're already getting the hint that your roofing system is slowly deteriorating, it's easy 'cause you just have to have a Metal Roof Repair, right? Unfortunately, it's actually not as simple and as easy as that.
There are a lot of people who aren't knowledgeable when it comes to roofing systems. They just know that their roof is the first line of defense they have from all the threats and dangers that are coming from the exterior of their homes.
Why Roofing Systems are Hard
---
It's not just about having a repair or a replacement – it's more than just thinking that. As a matter of fact, here are other services that are attached and connected to it:
Metal Roof Repair
Metal Roof Replacement
Re-Roofing (Retrofitting) Metal Roofs
Metal Roof Maintenance
Metal Roof Repair
This service involves the repairing of a certain area or a certain part of your metal roof. It can be a small hole, a puncture, a crack, rust, or even corrosion. This is done if only small parts of your roof need repair. Repairs are the cheapest forms of service you can get for your metal roofs.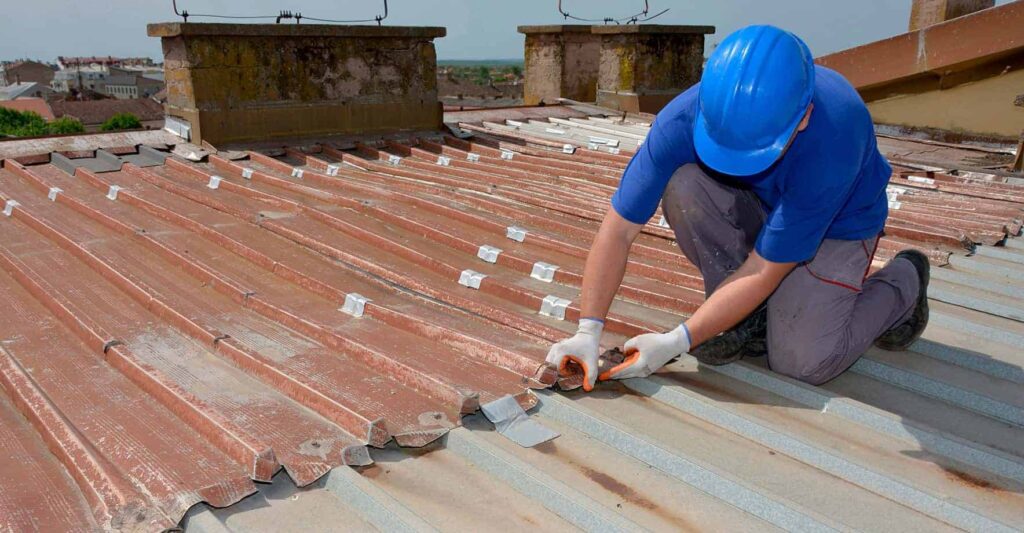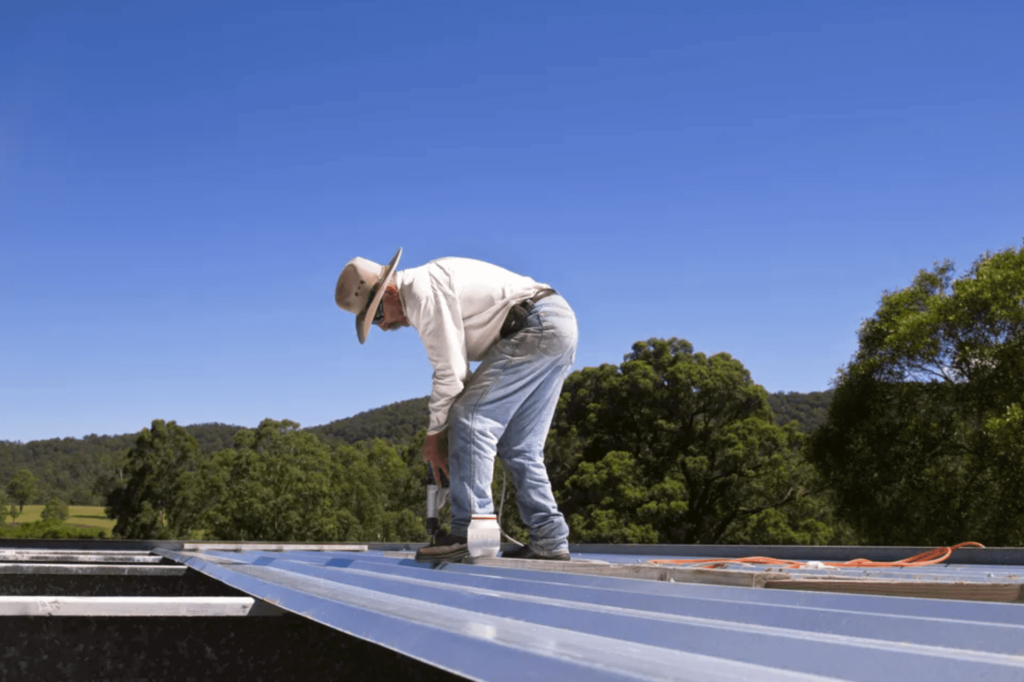 Metal Roof Replacement
This is the most comprehensive service that you can get for your Metal Roofing System. It's a complete and overall service that involves the removal and the withdrawal of the current roofing system that you have to make way for a new one.
If repairs are the cheapest, roof replacements are the most expensive – and it's because they're the most tedious.
Re-Roofing (Retrofitting) Metal Roofs
This is where most people get confused. To simply define it, a Re-Roofing or a Retrofitting service is what's done to a metal roofing system if its shape, aesthetics, or roof cover needs replenishment.
It's not a repair because it doesn't really repair a certain part – it provides re-coverage of the entire roofing system. It's also not a replacement because it doesn't involve the removal or the elimination of the current roofing system. It'll just cover the roofing system using a new roofing cover to plaster out any holes, punctures, cracks, or damages to the roof.
Metal Roof Maintenance
---
Maintenance involves the care and the checkup of metal roofs to see its condition and its status. There are many different types and kinds of maintenance, but it will depend on the type of roofing system you have. Whatever you need, you can count on us here at Metro Metal Roofing Company of Orlando to help you using the Free Roof Inspection service that we offer! When you visit our website, you'll see that it's one of the many services that we're currently offering – and it's definitely something you can use to help you find out what exact service you need!
Should you be in the middle of Orlando City, or if you reside in a place far off from its core, you'll never have any problems contacting us here at Metro Metal Roofing Company of Orlando!
Work with the best and experience excellent and premium quality Metal Roofing Services and Solutions with us! You will never regret your decision of choosing Metro Metal Roofing Company of Orlando to deal with the problems and the dilemmas you have with Metal Roofing!
Time to Replace Your Roof? We Can Help
---
Considering roofing replacement? When it comes to roofing projects, many homeowners rely on professionals to get the job done. At Metro Metal Roofing Company of Orlando, our specialists stick to all the industry standards when installing metal roofing on both residential and commercial properties. Therefore, you can be sure of getting a sturdy roof on top of your house. As a result, you can get the best services from our company in the following fields;
What Locations do we Serve?
---
Metro Metal Roofing Company of Orlando is a name you can trust and rely on. Our metal roofing services were limited in Orlando, FL when we started. But with time our company has expanded and is now serving over ten locations within Florida.
It shows how reliable we are. Here are some places within Florida, where you can access our world-class metal roofing services: –