Orlando's
Metal Roof Replacement Roofing Team
A Metal Roof Replacement is one indication that your roofing system is already nearing its end. It could be because of its age or could be of other types of damages. Regardless of what the reason is, all property owners should be prepared and be aware of when they should have a Metal Roof Replacement service.
It's not just like replacing a regular part or component of a machine. A Metal Roof Replacement is a process that exhibits comprehensiveness of the Metal Roofing System. It's a complex procedure, which would take time, effort, and skill in order for it to be successful.
Understanding Metal Roof Replacement
---
Confusingly associating it with any other Metal Roof Service will really make it complicated. But, if you just think of it as the usual and the regular type of replacement, you'll find that it's really not something that people should actually be confused about.
Metal Roof Replacement is a procedure in which the current metal roofing system will be replaced – but it'll be replaced as a whole. Technically, the procedure on how it's done can be outlined to the following:
The currently existing Metal Roofing System will be removed along with all of its parts and components
Everything from both the exterior of the roof and the interior will be eliminated to make way for the new roofing system
Based on the blueprint, the Metal Roofing Company or Contractor will be installing or replacing the roof
Once done, you can consider it as a newly installed metal roof – and it's new as a whole!
It's easy – now, why is it associated with other services? More so, what other service is it associated to?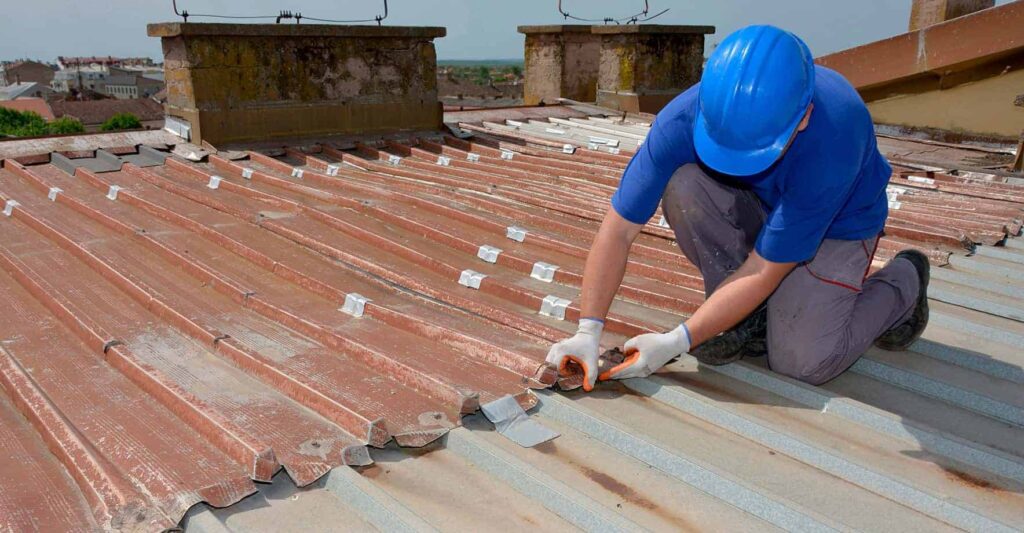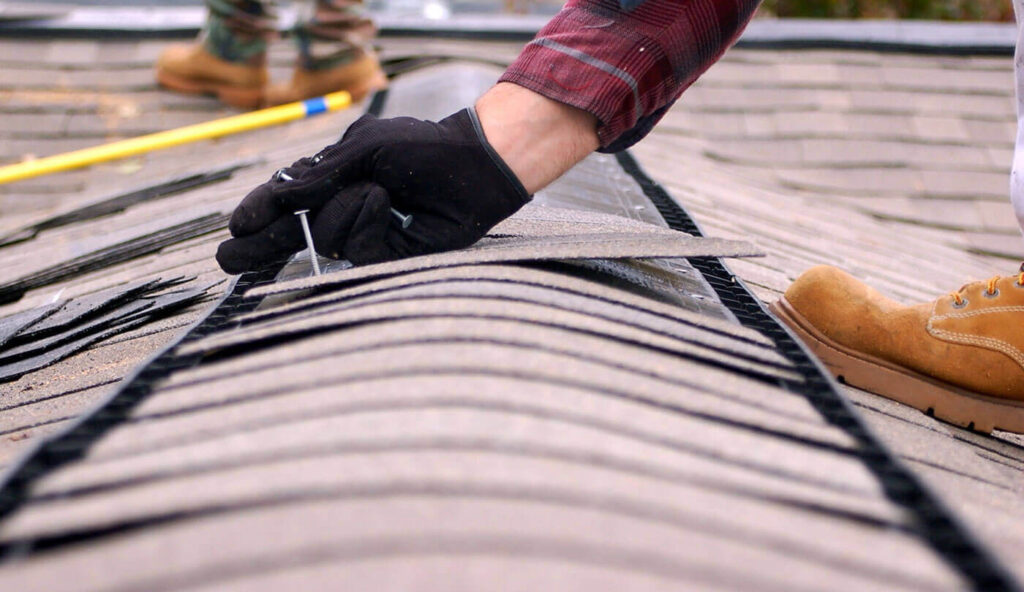 How It's Different From a Re-Roofing (Retrofitting) Service
Re-Roofing or Retrofitting is the service that is always associated with it. Because it is one of the closest services to it, many people are confused about which is which. However, now that you know what a Metal Roof replacement service really is, it'll be easier for you to distinguish it from what a Re-Roofing or a Retrofitting Metal Roofing service is.
When we speak of Re-Roofing (Retrofitting) Metal Roofs, it's nice for us to talk about the fact that it doesn't really require the removal or the withdrawal of the current roofing system. The term Re-Roofing is really what it is – and it is to install a new roof cover on top of an existing roofing system.
So, you can think of it as Metal Roof Replacement being the most comprehensive and the most rigorous of all; while the Re-Roofing or the Retrofitting service is just one level below it – right above a regular and a usual Metal Roof Repair. The distinct differences would be:
Re-Roofing or Retrofitting only involves covering up the current roofing system (exterior)
Metal Roof Replacement would need to remove the current roofing system and will change everything even the interiors of the roof
A Re-Roofing service is just like a repair as it will just cover up a roofing system
So, with this information, it'll be easier for you to know what particular service you need.
When You Should Replace Your Roofs
---
It would be best for you to choose to go with a Metal Roof Replacement service if the damages to your roofing system are already beyond repair or just a regular cover-up. Moreover, you'll know that its' a Metal Roof Replacement you need if you're experiencing problems not only on the exterior of the roof but including its interiors too.
Some of the most common signs that you can have, signaling that you need a Metal Roof Replacement service include:
If you see leaks on your ceiling and on your walls

If the shingles or the roof covers are already loosened, but not punctured, cracked, or damaged
When you notice that your utility or electricity bills are already crawling upwards compared to how much you were paying for it before
Finding a Metal Roof Replacement Contractor/Company
---
When it comes to finding the right Metal Roofing Contractor you can work with, you need to make sure that they really know what they are doing. Nowadays, there are a lot of Metal Roofing Contractors and Companies that do not really have the skills in terms of providing solutions. That's when we here at Metro Metal Roofing Company of Orlando decided that we will get our clients the best and the highest quality of Metal Roofing Services they'll ever need.
We are Orlando's #1 Metal Roofing Services Contractor, able to help and assist them with a wide range of Metal Roofing Services. Whether you need to replace a roof from a business or a commercial establishment, or if you are looking to change up and replace a roof from your house or any other residential property, you can count on us!
The Metal Roof Replacement Services that we offer will be able to accommodate all your needs!
We're Just a Call Away!
---
Many people have been asking us whether we service the location they're residing in or not. When actually, the real question is how long we will be there! With Metro Metal Roofing Company of Orlando, you'll never have to think about the reach of our services.
We service even the farthest points and locations in the city and it is something that we can't be prouder of. Through strategically placing different offices and headquarters in Orlando, Florida, we were able to expand and extend our reach even to the most secluded places in the region.
Metro Metal Roofing Company of Orlando is just a call or an email away from wherever you might be in Orlando. Contact us now by sending us an email or by giving us a call! Our team can promise you that no matter how challenging or how technical your roofing system might be, should you need a Metal Roof Replacement, we will be able to help you with it.
Work with the best!
Time to Replace Your Roof? We Can Help
---
Considering roofing replacement? When it comes to roofing projects, many homeowners rely on professionals to get the job done. At Metro Metal Roofing Company of Orlando, our specialists stick to all the industry standards when installing metal roofing on both residential and commercial properties. Therefore, you can be sure of getting a sturdy roof on top of your house. As a result, you can get the best services from our company in the following fields;
What Locations do we Serve?
---
Metro Metal Roofing Company of Orlando is a name you can trust and rely on. Our metal roofing services were limited in Orlando, FL when we started. But with time our company has expanded and is now serving over ten locations within Florida.
It shows how reliable we are. Here are some places within Florida, where you can access our world-class metal roofing services: –