Orlando's
Metal Shingle Roof - #1 Roofing Contractors
Metal shingles in today's time have started to imitate every roofing style in existence. May this be slate tiles, ceramic tiles, asphalt shingles, and cedar shakes. This is why it is most sought after for residential settings. Most of the time, it is difficult to pick apart the difference between metal and original. These are the advancements of the roofing industry.
Metal Shingle Roof can also be appealing. No longer do you have to deal with its permanent metallic tinge. Now it can come and be painted in different colors. These shingles are created using a stamping press. The process of which involves the metal coil to be fed. The die then imprints into the shingles.
Types of Metal Shingles
---
There exist two types of metal shingles. The galvanized steel whose coating has a metallic sheen to it and a protective finish. The other is the stone-coated steel tiles which have stone granules on it. Hence, the name. The second one is what looks almost the same as asphalt shingles. The reason for their identical look is due to the stone granules much like its asphalt counterpart.
Copper, zinc, and aluminum are available as well. There are different types of texture as well. Slate, ceramic, and wood may be among the options.  Moreover, shapes may vary according to the manufacturer. But there are two distinct shapes: Diamond or rectangular. Now, let us also talk about the shingles itself.
Understanding Shingles
Cedar shingle and natural slate impression are two of the most used ones. Both materials look identical to high-grade ones but may either cost equal or less. But with metal shingles may last longer than its cedar counterpart. These are just some of the most popular ones. Tin roof, aluminum, and steel are also among the choices.
Tin Roof is the cheapest but not as commonly used anymore while aluminum is a fairly priced material. It can be completely recycled as well. Steel is a more expensive option than aluminum. It is one of the most heavy-duty materials and can withstand expansion and contraction.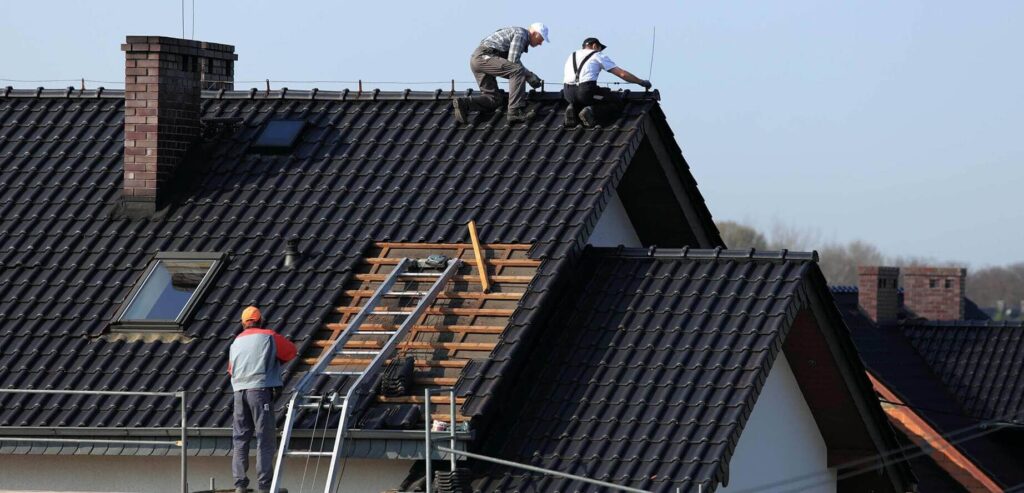 Installation for Metal Shingle
---
The installation involves an interlocking system. Hence a faster and easier process of installation. This system also conceals fasteners from plain sight.
Concealed fasteners are resistant because they aren't exposed to elements. They do not penetrate the metal itself as a plus. Metal shingles can be layered on top of other roofing such as asphalt shingles.
Installation Cost
---
The cost of this material may start from $3.50 to $5.50 every square foot. However, this is more expensive than asphalt shingles. Always expect that when dealing with metal roofing. The total price of the installation is usually $8.00 to $12.00 every square foot. However, if you go for a copper or zinc material, an additional expense is to be expected. With copper alone, it is estimated to be $12.00 to $16.00 every square foot. Zinc, on the other hand, deals with $6.00 to $8.00.
Aluminum and steel both amount about to $3.00 to $5.00. Added benefits will cost you more. One example is the underlayment. This is mostly called a "breathable layer" that is beneath the metal. This adds protection as a water barrier but will cost you more. In addition, the installation cost will vary per location and the availability of specialists.
Materials such as steel may have to be galvanized; because without the galvanized layer, materials are prone to corrosion or rust. Aluminum is also prone to corrosion. However aluminum does in the way it creates chalk. This happens once its protective layer has been exhausted. Both copper and zinc are naturally resistant to corrosion. So this means, you won't have to have them painted or layered.
Why It Is Popular
---
Metal Shingle Roof is very durable and recyclable. The way it is resistant against both fire and leakages. This makes it useful for areas with extreme weather conditions. Because it is metal, insects such as termites will not be able to eat through it. This roofing may be costly at first. But it does give off a natural appearance without the need and demand for high maintenance.
Solar radiation also reflects off of its metal surface. Moreover, there exists airspace between metal and roof. This space is what cushions the heat. It halts the heat from seeping into the roof. Furthermore, your aesthetic needs will be satisfied. Metal shingles can look anywhere from slate, cedar, etc. Color and texture choices are not limited as well.
However, colors may vary according to the manufacturer. The most popular ones are the most manufactured ones as well due to demand.
Trusted Roofing Company
---
If you're looking for a trusted roofing company, look no further! At Metro Metal Roofing Company of Orlando, we assure you to provide you with quality materials and services! We have consistently been the go-to option for our customers in Orlando. This is because our priority is our customers. Our materials are of optimal quality, high-grade, and have been tested before being approved. We offer several protective coatings as well to suit your needs.
The protective coating will last a long time. However, due to how durable metal is, it may max out the total years of its protective coating. This is the only maintenance you may need with Metal Shingle Roof. Our services cater to those who need furnishing or installation at an affordable price. Many people doubt the efficacy of affordably-priced services or items. But do not worry! We take in mind the needs of our clients and only then price things at how much they can afford. Despite the affordability, our materials would not suffer a quality loss.
Safety is a must as well. Errors are unacceptable to us so you will not have to worry. We ensure that everything goes as follows as needed and how you want it. Our staff has consistently served the market audience without any problem! We are just one click away from you. Don't hesitate! We would be happy to hear from you. Contact us at Metro Metal Roofing Company of Orlando.
Time to Replace Your Roof? We Can Help
---
Considering roofing replacement? When it comes to roofing projects, many homeowners rely on professionals to get the job done. At Metro Metal Roofing Company of Orlando, our specialists stick to all the industry standards when installing metal roofing on both residential and commercial properties. Therefore, you can be sure of getting a sturdy roof on top of your house. As a result, you can get the best services from our company in the following fields;
What Locations do we Serve?
---
Metro Metal Roofing Company of Orlando is a name you can trust and rely on. Our metal roofing services were limited in Orlando, FL when we started. But with time our company has expanded and is now serving over ten locations within Florida.
It shows how reliable we are. Here are some places within Florida, where you can access our world-class metal roofing services: –