Orlando's
Standing Seam Metal Roof Installation Team
This roofing has especially garnered popularity over the years. The standing seam is both fashionable and practical. Unlike other roofing options, this comes in various material choices. Moreover, the way it works is a plus. Let us break Standing Seam Metal Roof into details.
How It Works
---
Vertical panels and seams comprise this roofing system. These panels connect together and create shadows that highlight the angles of the roof. The panels offer added support and strength to the roof as well. This is what makes the standing seam a popular choice for both commercial and residential buildings. Options may come in with its fasteners. The Standing Seam Metal Roof option may either utilize a hidden or exposed fastener.
Although the difference between the two is that the hidden may be a stronger option in standing against heavy weather. Hence, more protection is sustained. Hidden fasteners do not pierce into the metal panels as well. Because the fasteners are hidden, a cleaner aesthetic can be achieved. Not to mention, hidden fasteners bring about less hassle for maintenance.
Types of Standing Seam
There exists three types of standing seam. Benefits are respective according to each type. The first one is the painted aluminum standing seam roof. Much like corrugated metal roofing, aluminum comes cheapest. The aluminum type is popular for residential applications due to its aesthetic. You can paint the material in different colors. As such, you will encounter no difficulties designing this to your desire.
The downside to this, however, is it easily dents as opposed to steel. Galvalume steel standing seam roof comes next. Its coating of the zinc-aluminum alloy makes it resilient against corrosion. The drawback of this type is its cost. This is the most expensive option among other materials. Following
this would be the most commonly used material for this roofing. This is the galvanized steel standing seam roof. This type has been coated with zinc which provides resilience against corrosion. An added bonus is that it's steel, meaning you can count on its durability. Alternatively, copper or zinc coating is used as well. However, these two may cost a lot. This is why both copper and zinc aren't as popular as the others.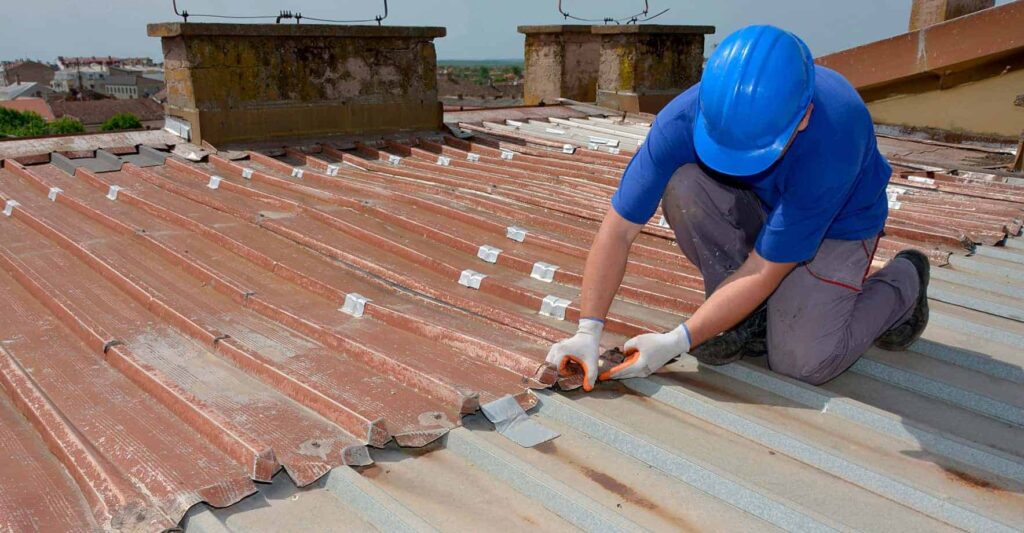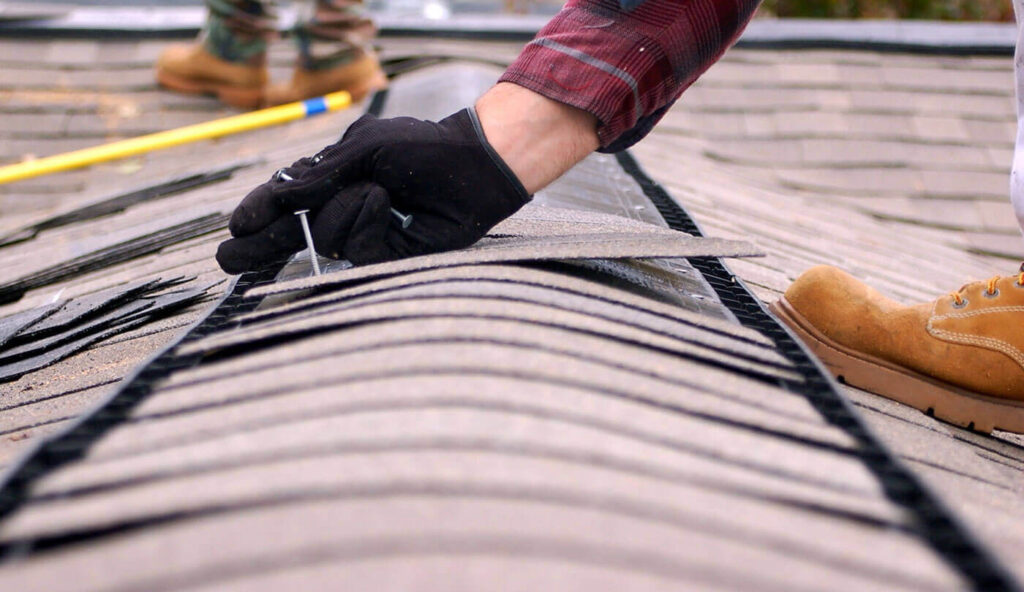 Why It Stands Out
---
Its only downside is its initial cost. Standing Seam Metal Roof may cost from $23,000 to $30,000. However, the price may vary with respect to the characteristics of your roof. But even then, this type of roofing system is durable and has the longest life expectancy. Metal does not crack easily even under the most extremes of pressure.
Due to its durability, expect it to overcome inclement weather types such as heavy rain pour, thunderstorms, and even hailing. Moreover, Standing Seam Metal Roof is your greatest candidate against insects and rot. The potential weak points are higher than the roofing panel. This prevents moisture from seeping into the building.
Once installed, Standing Seam Metal Roof may require almost no chances of maintenance. Solar radiation bounces back to the sun due to its reflective surface. This results in less energy being consumed for cooling purposes. Less energy consumed means less money spent. With all these being said, it stays with you for more than 50 years. Standing Seam Metal Roof is certainly worth the investment.
Installation Costs
---
Field-locked systems are often used with this roofing. For standing seam to be properly installed, you must have an experienced installer and a special seam locking tool. This, however, adds to the cost. Your current roofing must be completely removed as well to have the new one installed. In addition, the costs correspond to your area and the available specialists in your area. Be reminded that your desired metal panel styles likewise increase the cost of the money you will be paying for this type.
Labor costs are also something to take in mind. To be realistic, expect $8 to $14 every square foot. This may amount to $800 up to $1,400 with respect to each square on a mere single-story house or building.
A Trusted Company
---
Through the years, Metro Metal Roofing Company of Orlando has been able to capture the market audience with the quality service we offer. We provide installation as well as other services for the lowest cost available. All the while, we maintain professionalism for the whole duration of the process. This includes the planning and the installation itself.
At Metro Metal Roofing Company of Orlando, we aim to make your dreams come true. We provide high-grade and tested materials. The materials we use are only sourced from the best of the best. Even better, our team is comprised of members who have trained well respective to their expertise. Because it only you and us who will suffer should such compromise happen.
We do our hardest to avoid landing in any problematic situation. This will not only cost you but for us as well. No need to be hesitant whether you can trust us or not. We have secured the number one position in the industry because of our skills.
Roof installation and maintenance? We got you. Materials of optimal quality? – Look no further! Safety protocols are strictly reinforced to avoid any hassle to us and the client. All these in just the lowest fees and rates possible. We will even ensure you here at Metro Metal Roofing Company of Orlando that the initial cost will pay for your maintenance! This means that we will do our best with the installation process that you won't have to risk any hassle with the maintenance!
We offer other services as well. Myriads of customers have come back to us time and again for their needs. No need to wait. We are already here. At Metro Metal Roofing Company of Orlando, you are our top priority. Call us now and book an installation appointment! Remember, no need to wait. We are already here.
For more information, please contact us! Visit our website to learn more about our craft and what we do!
Time to Replace Your Roof? We Can Help
---
Considering roofing replacement? When it comes to roofing projects, many homeowners rely on professionals to get the job done. At Metro Metal Roofing Company of Orlando, our specialists stick to all the industry standards when installing metal roofing on both residential and commercial properties. Therefore, you can be sure of getting a sturdy roof on top of your house. As a result, you can get the best services from our company in the following fields;
What Locations do we Serve?
---
Metro Metal Roofing Company of Orlando is a name you can trust and rely on. Our metal roofing services were limited in Orlando, FL when we started. But with time our company has expanded and is now serving over ten locations within Florida.
It shows how reliable we are. Here are some places within Florida, where you can access our world-class metal roofing services: –